Towards a text book of Kiganda music
Keywords:
Xylophone music -- Uganda, Ganda (African people) -- Music
Abstract
In the last five years there has been a growing interest in Kiganda music and particularly in Kiganda xylophone playing. When the first Akadinda and Amadinda scores were published by the African Music Society in 1960,1 did not expect to find that within so such a short period so many people would take up the art of the Kiganda xylophone as a subject c f serious musical practice. Many of these young musicians have never been to Uganda and some of them have never even heard this music on a recording.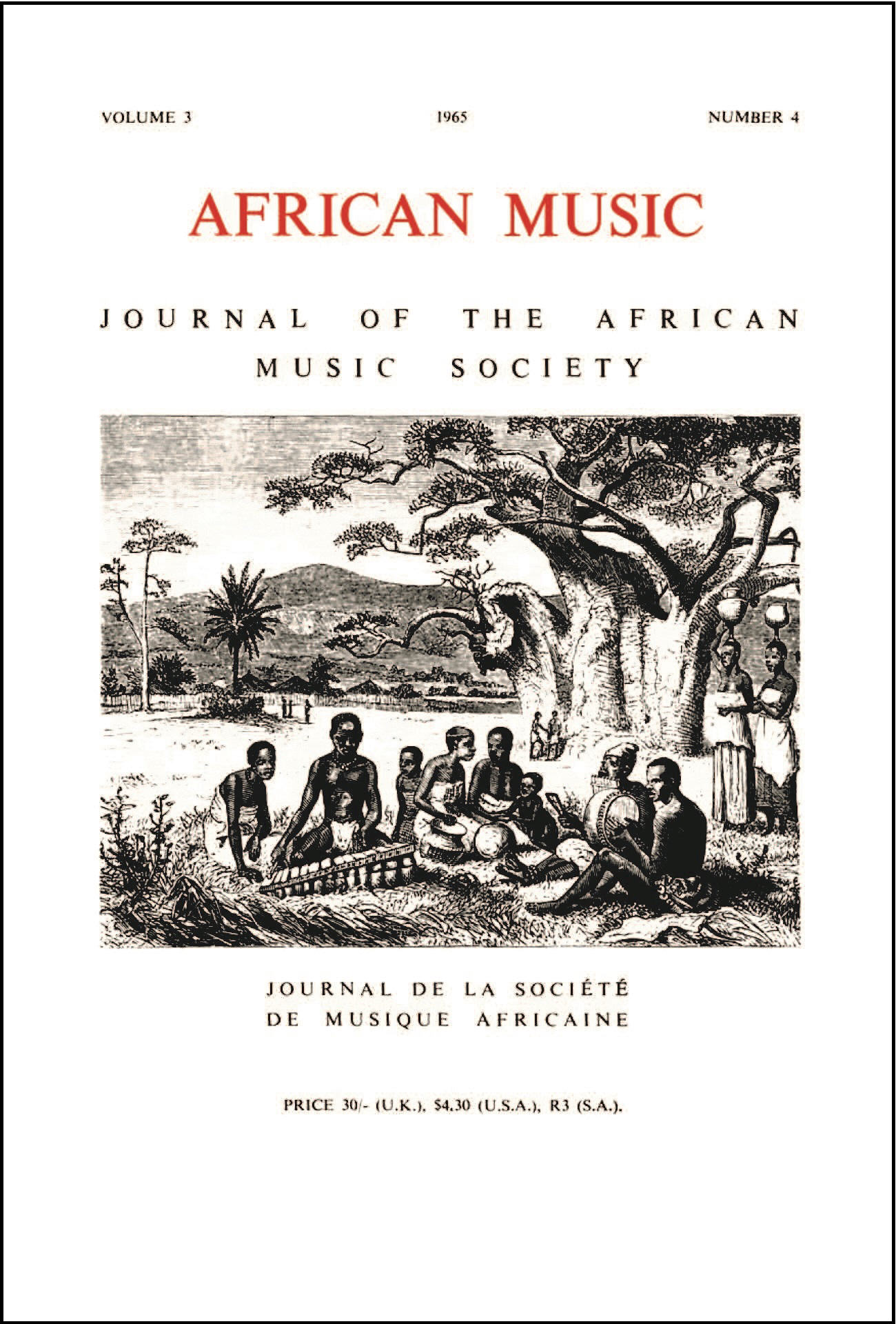 Downloads
How to Cite
Kubik, Gerhard. 1965. "Towards a Text Book of Kiganda Music". African Music : Journal of the International Library of African Music 3 (4):71-72. https://doi.org/10.21504/amj.v3i4.1067.