A case for the name Mbira
Keywords:
Mbira, Mbira music, Musical instruments -- Africa
Abstract
It is perhaps strange that one of Africa's most important small musical instruments should suffer from an incorrect naming at the hands of many ethnomusicologists and museum keepers, those who should be most concerned to give it its rightful name and place in the catalogue of this continent's instruments. The instrument is popularly known under several rather nebulous names such as 'Kaffir Piano', 'Hand Piano', 'Thumb Piano' and 'Pianino', by those whose major criterion is the modern pianoforte; and 'Sansa' by students who have taken their cue unquestioningly from the printed pages of earlier writers. It is doubly strange that students who would otherwise shrink from misnomers should continue to use the term 'sansa' when by all accounts no indigenous African musician uses this name for his instrument (unless he has learnt it from the same literary sources). The origin of this error appears to be with David Livingstone.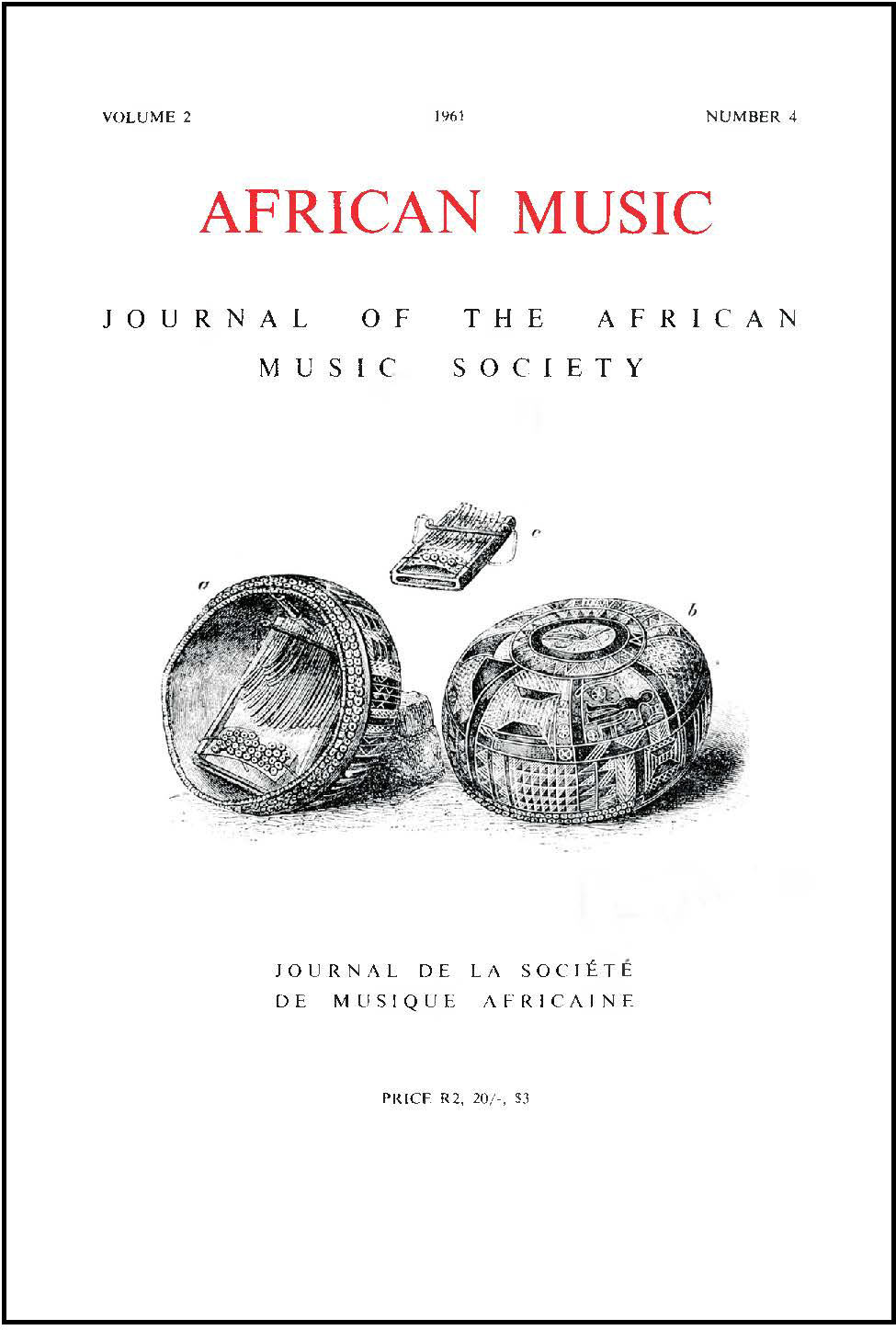 Downloads
How to Cite
Tracey, Hugh. 1961. "A Case for the Name Mbira". African Music : Journal of the International Library of African Music 2 (4):17-25. https://doi.org/10.21504/amj.v2i4.703.