Popular music in Kenya
Keywords:
Popular music -- Kenya
Abstract
The various styles of Kenyan pop music differ of course, but there is apart from the guitar one very important common factor. This is a style of two-voice singing which is as typical of this countrys music as Rochereaus is of modem Congo music. The examples of this style in the commercial record lists are legion. A good one, chosen more or less at random, is Daudi Kabakas Msokoto Shilo, made in 1967. An instance from about 1963 is Kufika Nairobi, by Nashil Pichen and Peter Tsotsi.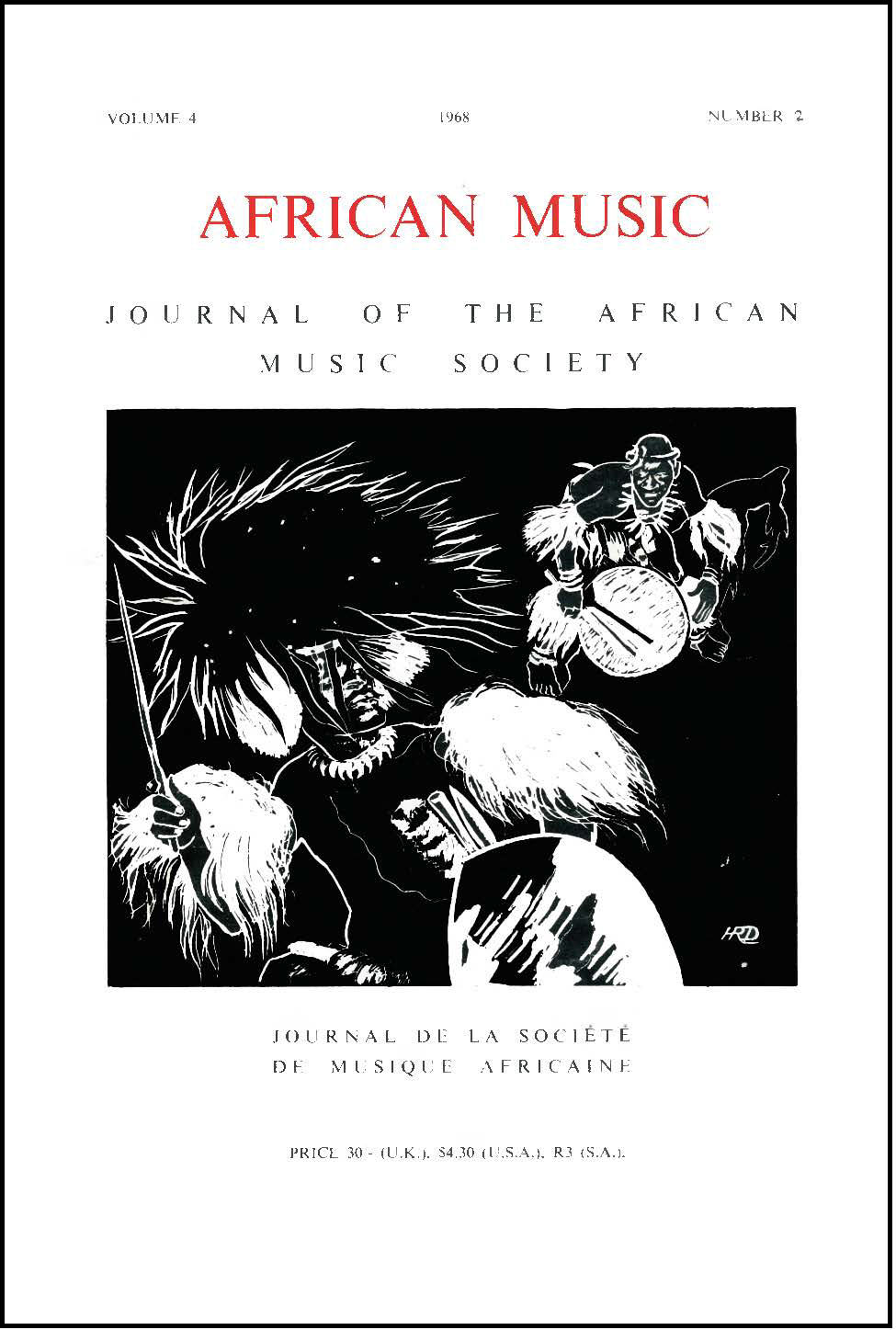 Downloads
How to Cite
Roberts, John Storm. 1968. "Popular Music in Kenya". African Music : Journal of the International Library of African Music 4 (2):53-55. https://doi.org/10.21504/amj.v4i2.783.