Three tunes for 'Mbira dza Vadzimu'
Keywords:
Mbira -- Zimbabwe, Shona (African people) -- Music, Shona (African people) -- Religion, Mbira musice -- Scores
Abstract
The Mbira dza vadzimu is the oldest known form of mbira to be played by the Shona people of Southern Rhodesia. Parts of ancient mbiras, probably of this type, have been found at Zimbabwe; early travellers report that Shona chiefs kept large mbira bands; it is the only type of mbira that is or was played by all the Shona peoples; the equivalent instrument is also played by two neighbouring tribes of the Shona, the Venda of the northern Transvaal (mbira deza), and the Korekore of northeastern Southern Rhodesia (madebe dza mbondoro). Everywhere it is associated with the worship of the spirits. (vadzimu, mhondoro), which is a certain sign of at least some degree of antiquity.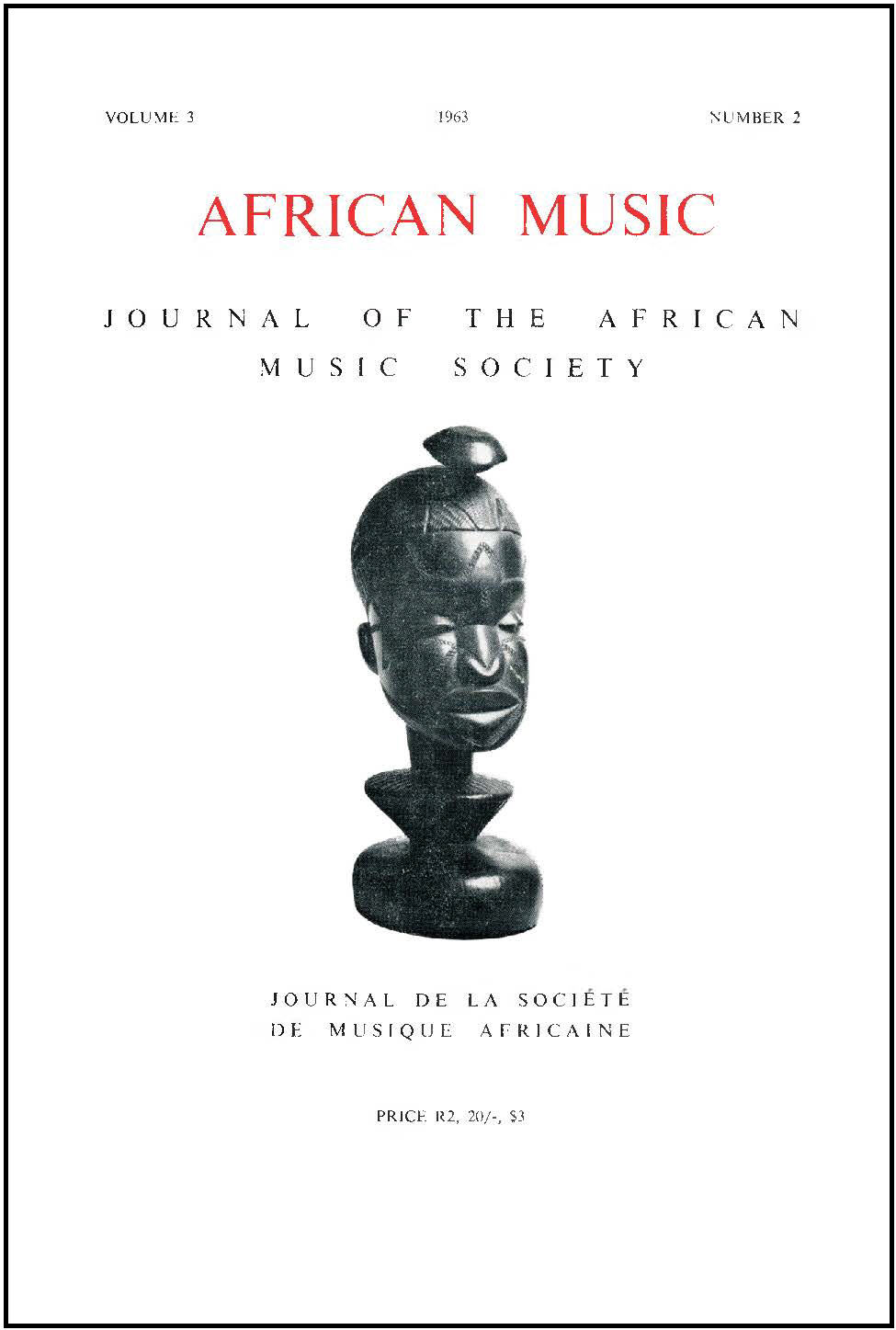 Downloads
How to Cite
Tracey, Andrew. 1963. "Three Tunes for 'Mbira Dza Vadzimu'". African Music : Journal of the International Library of African Music 3 (2):23-26. https://doi.org/10.21504/amj.v3i2.828.