The Mbira class of African instruments in Rhodesia (1932)
Keywords:
Mbira -- Zimbabwe, Mbira -- Zimbabwe -- History
Abstract
The mbira, in its several forms, occurs right through the country of the Shona speaking peoples, throughout Rhodesia and into Mozambique. Generally speaking it is a small instrument which is held in the two hands and played by plucking the metal reeds or lamellae, which produce the notes, with the thumb and first finger of each hand. These metal reeds, either of iron or brass, generally the former, are fixed onto a wooden sound board of convenient size, averaging about six inches broad by eight inches tall.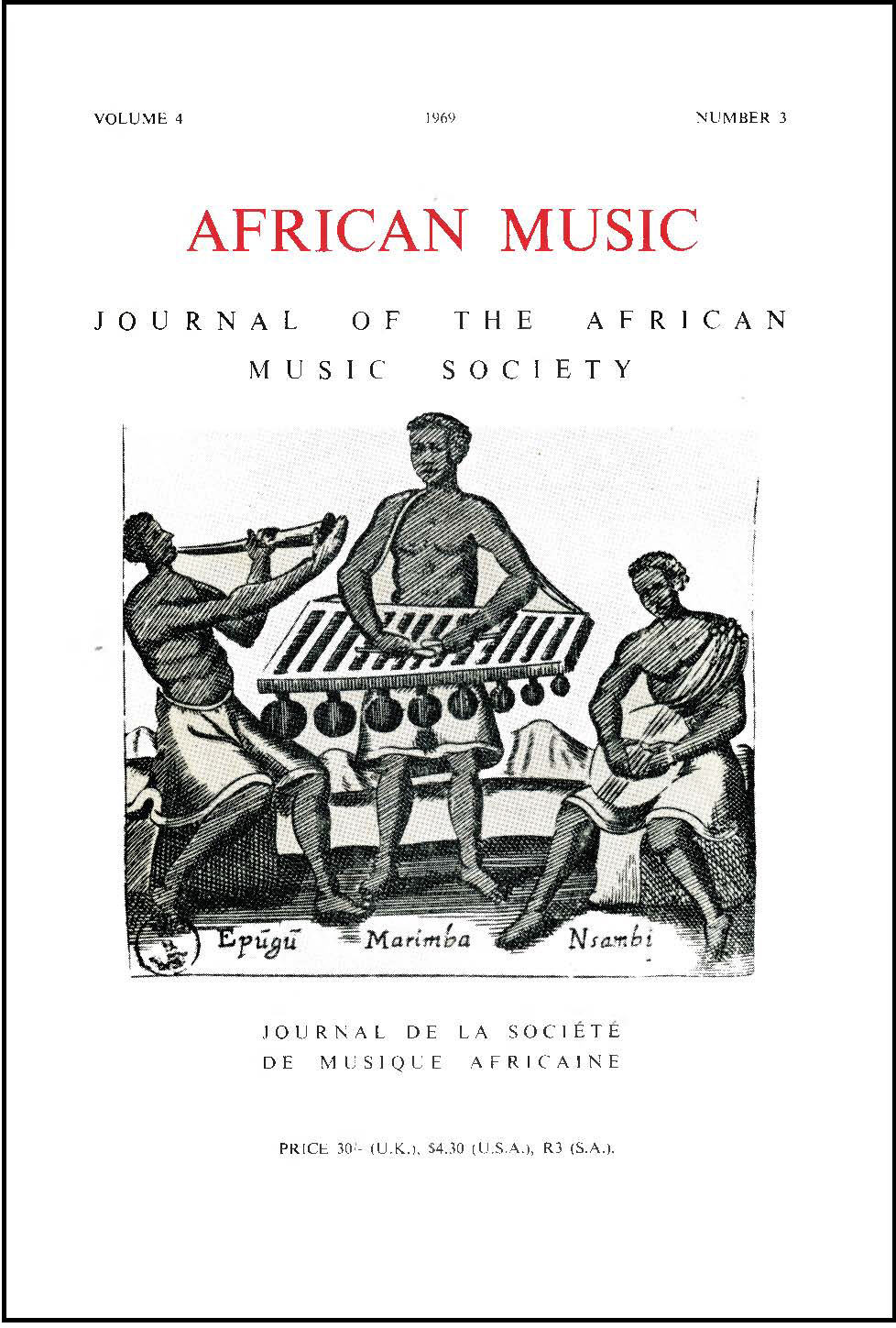 Downloads
How to Cite
Tracey, Hugh. 1969. "The Mbira Class of African Instruments in Rhodesia (1932)". African Music : Journal of the International Library of African Music 4 (3):78-95. https://doi.org/10.21504/amj.v4i3.1439.