Transcription of Mangwilo xylophone music from film strips
Keywords:
Xylophone -- Mozambique, Xylophone music -- Mozambique, Ethnomusicology -- Mozambique
Abstract
The purpose of this paper is twofold: firstly to explain a method of transcribing African instrumental music, and secondly to give information on the structure of the Mangwilo xylophone music of the Alomwe and Ashirima in Northern Mozambique.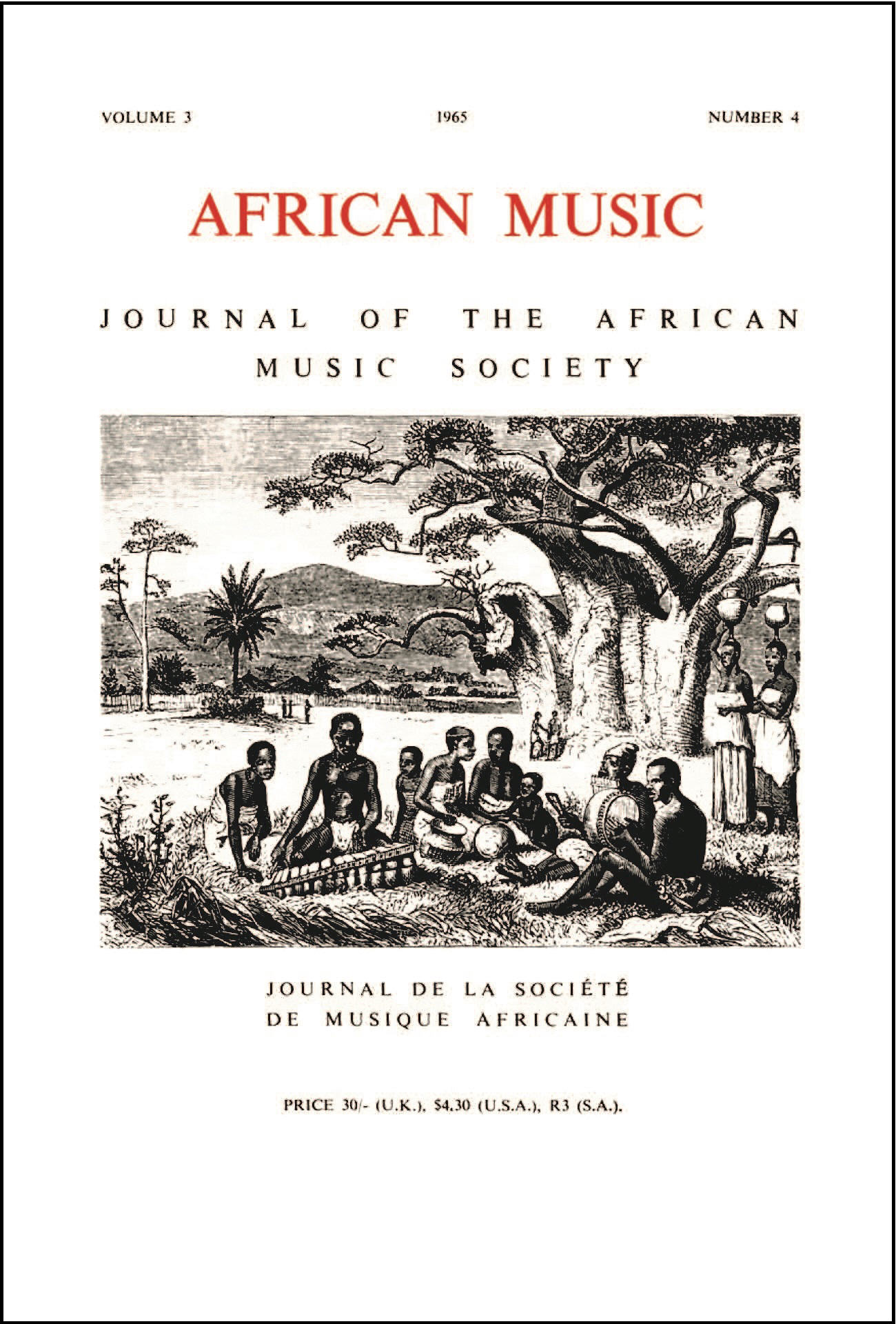 Downloads
How to Cite
Kubik, Gerhard. 1965. "Transcription of Mangwilo Xylophone Music from Film Strips". African Music : Journal of the International Library of African Music 3 (4):35-51. https://doi.org/10.21504/amj.v3i4.1064.