Music in Uganda: a brief report
Keywords:
Music -- Uganda, Ethnomusicaology -- Uganda
Abstract
We recorded several pan-pipe ensembles (EnkwanyJ) formed by rather young people in all sorts of social positions. (One excellent player and leader of a group turned out to be a bus conductor during day time). We also recorded an orchestra of eight gourd horns (Amagwara) near Kamuli. Amagwara have been recorded in the past by Hugh Tracey and I was extremely satisfied to see that such groups still exist. Among numerous songs we recorded a famous one called Waiswa mugudde. This title was already recorded by Hugh Tracey in the fifties during his visit to Busoga.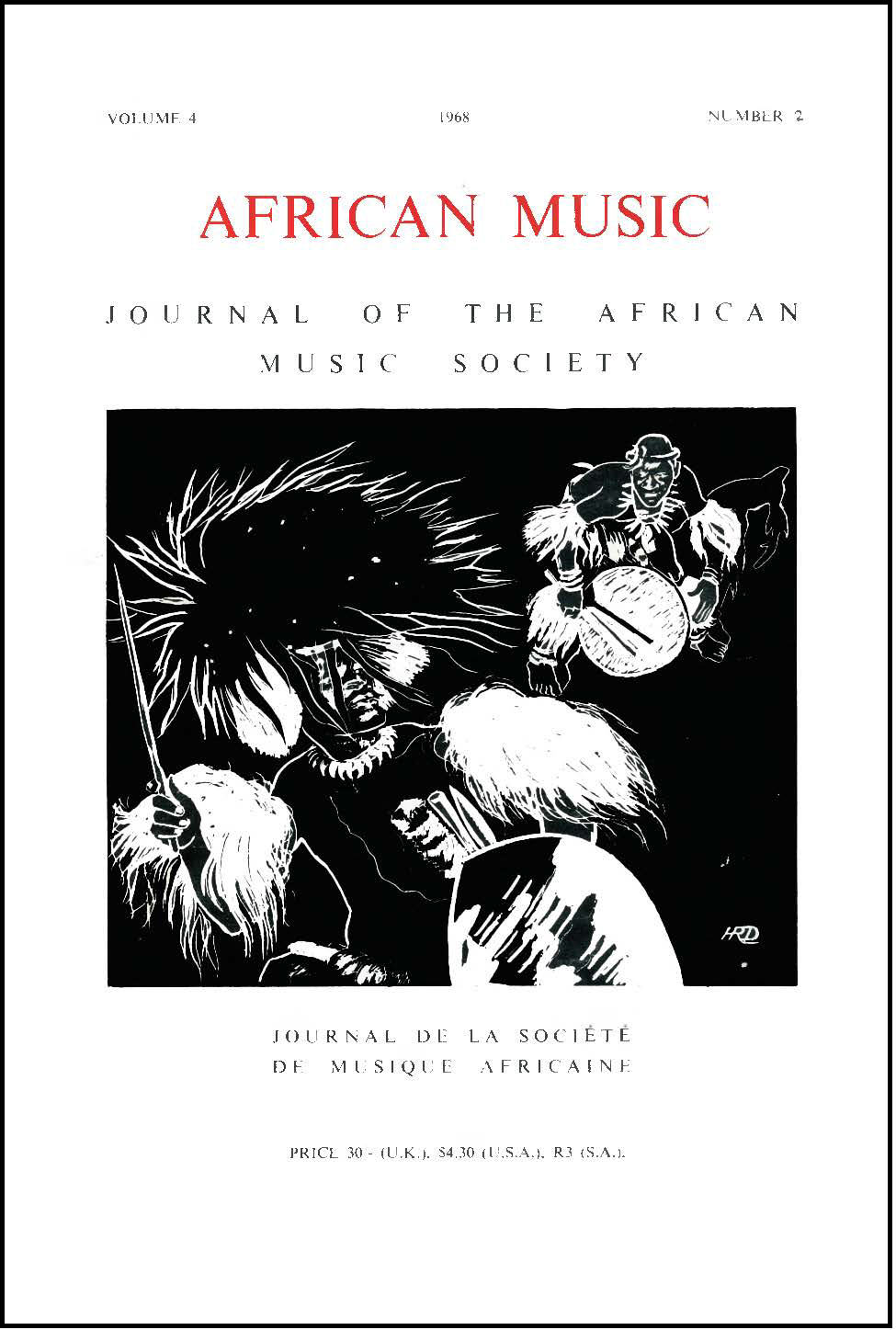 Downloads
How to Cite
Kubik, Gerhard. 1968. "Music in Uganda: A Brief Report". African Music : Journal of the International Library of African Music 4 (2):59-62. https://doi.org/10.21504/amj.v4i2.785.